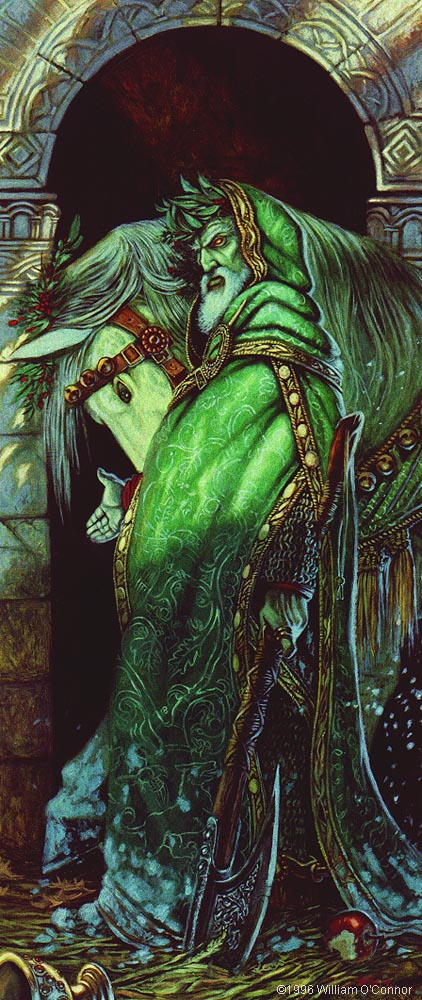 "The Green Knight"
12"x24" Oil on Masonite
© 1996 William O'Connor/White Wolf Pub.
"When I became a professional illustrator, I had switched to painting in acrylic, but was never happy with the medium. During a lull in my schedule I painted this image "feehand" in a few days and fell in love again with oil painting. It would be almost ten years before I switched mediums again, to digital.
I was inspired by the alter pieces of Albrecht Durer, and tried to capture the same, dark, iconic figure as his painting 'The Four Apostles'."



<< PRE- -HOME- -NEXT >>