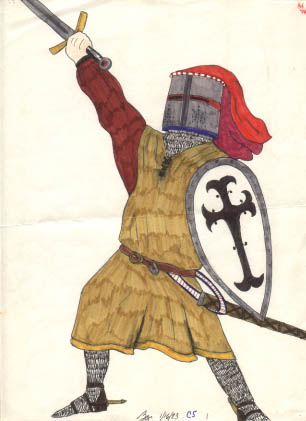 "Knight"
8"x10" Colored Pens on Paper
© 1983 William O'Connor
"I remember as a boy of about ten becoming facinated with knights and soldiers of the middle ages. I used to scour the history books for reproductions of illuminated manuscripts trying to glean costume designs. Executing hundreds of small figure portraits like this one in the early eighties working out details of rivets and belt loops. Not much has changed, except that I'm paid to do it now."



<< PRE- -HOME- -NEXT >>